Over 7 days, 25 divisions comprised of 200+ participating teams come together in LP for a one-of-a-kind lacrosse experience
2024 will mark the 35th year of our Flagship event.
LPSC is a true celebration of lacrosse and camaraderie with Lake Placid and the Adirondacks as the backdrop. Some features of the scholastic portion of the event include the Girls Nike Northstar (commit) Division, the Boys Summit Division, and an extensive vendor village. Features of the adult portion of the event include more 70+ competition, Women's 35+ Division, many collegiate alumni teams, annual Legends of LP Lax Ceremony, and an extensive vendor village.
5 Guaranteed Games
Championship Format
Nike Northstar Girls Division
High Quality Fields & Facilities
Top Officials
Invitation Only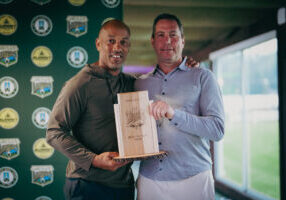 Subscribe to our YouTube Channel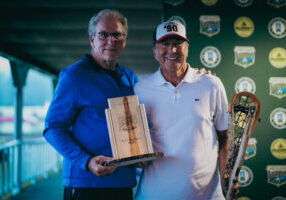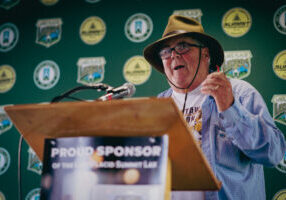 NORTH ELBA, NY — More than 20 championship teams were crowned last week at the 34th annual Lake Placid Summit Classic held in the Adirondack Mountains' storied Olympic Region. Thousands of lacrosse players and their families made their way to Lake Placid for the scholastic portion of the wildly popular tournament, which kicked off Monday July 31…
Read More
NORTH ELBA ATHLETIC FIELDS
LACROSSE FIELDS WAY, LAKE PLACID, NY 12946
HORSE SHOW GROUNDS
5514 CASCADE ROAD, LAKE PLACID, NY 12946
Tournament registration is on an event by event basis. Most events are limited by capacity, some by invitation. All events are limited by capacity and/or invitation and will be filled by a first registered, first served process. Specific event registration links can be found at each individual event home page. Start at www.summitlacrosseventures.com/24. 
E-mail us anytime at events@summitlacrosseventures.com with any questions or needs!
We are fortunate to work with longtime partner, Pellucid Travel, for housing needs! Pellucid Travel is a full-service sports housing agency, focused on making good things happen for other people. Pellucid has easy processes, clear and transparent communication, and the knowledge and experience to find you the right housing solutions. Look for the specific lodging link on each event page or reach out directly to a Pellucid team member to make your plans today.
Game quantity will depend on the event, but typically over a two day tournament four or five games are guaranteed. 
Yes! Official Tournament merchandise will be available on-site at all Summit Lacrosse Ventures events. In some cases, merchandise will be available online as well. Official merchandise is an easy way to take home part of the experience with you!
Yes. We aim to provide a balanced vendor village at each event, in scale with the size of the event. Additionally, we do aim to provide a reliable food option for events in which participants will be on site for more than four hours.